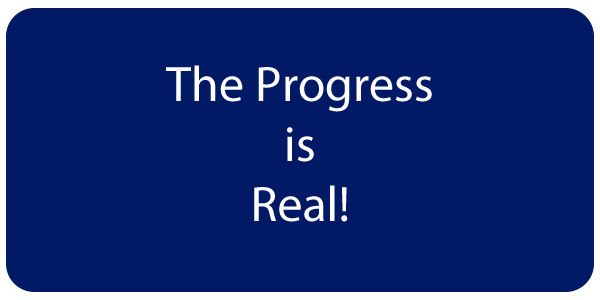 It has been a week since Mission Lifesaver began and I am still motoring ahead with my 6 day a week workout schedule. The idea that adding 1 minute of cardio in between sets would so greatly increase the workout intensity completely escaped me when I started the program. At this point I can honestly tell you that the intensity is amazing. I have actually dropped the weight I start with so that I do not injure myself. It is hard enough and I don't want to get hurt. I can always increase the weights as I manage the repetition scheme.
I have seen progress in a few ways. (1) I'm handling the training and the cardio; (2) I have lost fat; and (3) My energy levels are up. At first the cardio portions were knocking me out. I was so exhausted DURING the workouts. At this point I am able to get through all of the cardio and the weight portion of the training. I would not call it "easy", but the improvement is obvious. My body fat has reduced quite a bit during the past week (more on that below). My scale weight is also down. As for my energy levels, I do not get tired as early. I am able to get more work done. It is amazing.
Body Composition Discussion
This week was amazing. I started on 1/1/2017 with a body fat percentage of 22.4%. I ended the week with a body fat percentage of 20.5%. This is a reduction of 1.8%. My scale weight started at 262.4 lbs and is currently 256.4 lbs. That is a reduction of 6 lbs in one week. This also amounts to a 0.3 lb increase in lean body mass. These are some great results that make me extremely happy. I am actually a bit surprised by the progress to be honest.
Thoughts
What I want to impart upon everyone reading this is that consistency gets you to where you want to be. Just stick to the plan you choose and you will get positive results in the end. Don't let negative people tear you down. I had posted a photo of me at the gym on a Facebook bodybuilding page. I don't claim to be some massive dude, but I am bigger than most guys my weight and height. This guy responded by telling me to go to a novice group and that I would give up after a week and become a ballerina. I laughed my ass off at his comments. He doesn't have a clue who I am or what I will or will not do, yet he chose to tear me down rather than build me up. The rest of the group encouraged me and gave me reasons to make it. I enjoyed reading all the comments.
Progress Journal
| | | | |
| --- | --- | --- | --- |
| Measurement | Last Week | This Week | Change |
| Body fat % | 22.4% | 20.5% | -1.8% |
| Scale Weight | 262.4 lbs | 256.4 lbs | -6 lbs |